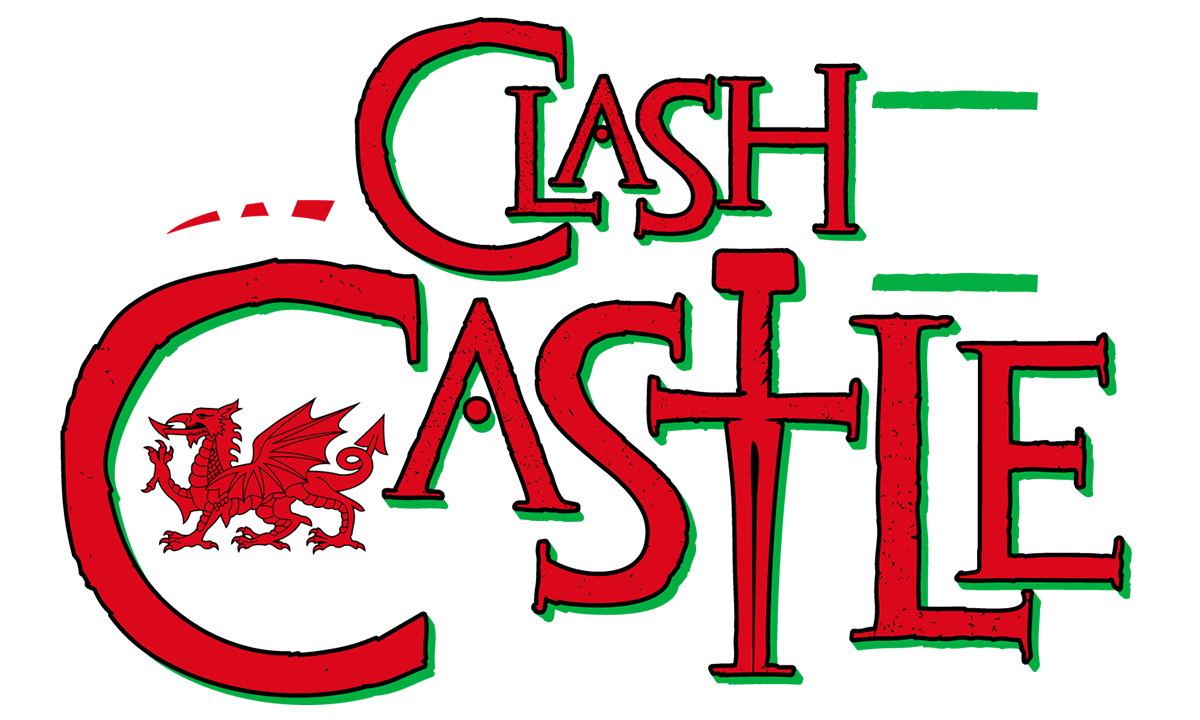 Content embedded from external sources will not be displayed without your consent.
Through the activation of external content, you agree that personal data may be transferred to third party platforms. We have provided more information on this in our privacy policy.
Herzlich Willkommen zum zweiten Pay-per View in der Storyline Liga und somit zu Clash at the Castle 2022 aus Cardiff, Wales!
Euer General Manager Nero wünscht euch viel Spaß bei euren Storys.
Solltet Ihr Fragen zur Liga haben, Story Wünsche äußern wollen,
oder benötigt Ihr uns sogar vielleicht in einen euerer Storys, dann schreibt uns gerne hier an.
Zusätzlich könnt Ihr uns gern anschreiben, wenn Ihr nur eine Promo halten wollt.
Des Weiteren würden wir es begrüßen, wenn Ihr fleißig Storys schreiben würdet. Diese sind keine Pflicht können euch aber natürlich im Titelgeschehen helfen.
Die Deadline, zur Berücksichtigung eurer Storys, ist immer der darauffolgende Samstag um 24 Uhr.
20/20
Strap Match
WWE Championship
William Regal & Hikaru Shida were banned from Ringside
Cody Rhodes (c) vs. Tetsuya Naito
KredoXCV vs. John-O-Ryan
Sieger und weiterhin WWE Champion: Cody Rhodes KredoXCV
Singles Match
Non-Title Match
Cora Jade vs. Rhea Ripley
KredoXCV vs. Bot
Sieger: Cora Jade KredoXCV
Street Fight Match
WWE Universal Championship
Kevin Owens (c) vs. Darby Allin
Nero vs. NaughtyLamb
Sieger und weiterhin WWE Universal Champion: Kevin Owens Nero
Last Man Standing Match
Non-Title Match
AJ Styles vs. Bobby Lashley
WWECMPunkFan93 vs. Blauertiger26
Sieger: Bobby Lashley Blauertiger26
Singles Match
WWE RAW Women's Championship
Nikki A.S.H. vs. Hikaru Shida
WWECMPunkFan93 vs. John-O-Ryan
Sieger und neue WWE Raw Women's Champion: Hikaru Shida John-O-Ryan
Singles Match
WWE United States Championship
Kofi Kingston (c) vs. Ricochet
supreez vs. VRL_KevMen
Sieger und neuer WWE United States Champion: Ricochet VRL_KevMen
2-out-of-3 Falls Match
Non-Title Match
Seth Rollins vs. Karrion Kross
SteVe-1309 vs. Bot
Sieger: Seth Rollins SteVe-1309
Last Woman Standing Match
Non-Title Match
Becky Lynch vs. Bayley
Sieger: Becky Lynch Exxo
Tornado Tag Team Match
Non-Title Match
Kyle O'Reilly & Roderick Strong vs. The Viking Raiders
Dark_Player333 & falk2404 vs. Bots
Sieger: Kyle O'Reilly & Roderick Strong Dark_Player333 & falk2404
Extreme Rules Match
Non-Title Match
Alexa Bliss vs. Charlotte Flair
XxTheArcitectXx vs. Bot
Sieger: Alexa Bliss XxTheArcitectXx
Falls Count Anywhere Match
Non-Title Match
Randy Orton vs. Matt Riddle
Viperwarfare vs. Suppeck
Sieger: Matt Riddle Suppeck
Singles Match
Non-Title Match
T-Bar vs. Sami Zayn
MarkGPlays vs. Bot
Sieger: T-Bar MarkGPlays
Falls Count Anywhere Match
Non-Title Match
Nia Jax vs. Dakota Kai
Sieger: Dakota Kai mrbesserwisser00
Singles Match
Non-Title Match
Dolph Ziggler vs. Jinder Mahal
DerBaaba vs. Bot
Sieger: Dolph Ziggler DerBaaba
Singles Match
Non-Title Match
Ronda Rousey vs. Lacey Evans
Blauertiger26 vs. Bot
Sieger: Ronda Rousey Blauertiger26
Singles Match
Non-Title Match
John Cena vs. Drew McIntyre
Taunts vs. Bot
Sieger: John Cena Taunts
Singles Match
Non-Title Match
Jey Uso vs. Angelo Dawkins
SOATIM66 vs. Bot
Sieger: Jey Uso SOATIM66
Singles Match
WWE SmackDown Women's Championship
Sasha Banks (c) vs. Bianca Belair
SteVe-1309 vs. Bot
Sieger: Sasha Banks SteVe-1309
Extreme Rules Match
No.1 Contender Match for the WWE Intercontinental Championship
Roman Reigns vs. Edge
Exxo vs. mrbesserwisser00
Sieger: Roman Reigns Exxo
Singles Match
WWE Intercontinental Championship
Brock Lesnar vs. Veer Mahaan
Earl vs. Bot
Sieger und neuer WWE Intercontinental Champion: Brock Lesnar Earl